---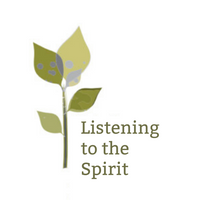 Sale
Listening to the Spirit is an analysis and conversation process for a leadership team. It uses an online survey based on a systems model of the church. It enables your leadership team to expand its field of awareness leading to a rich dialogue, learning from one another's experience. This dynamic process of growth and learning enables your team to listen to the Spirit as it forms a consensus build a shared agenda. Key areas are named where there is both energy and the priority for action. This work can provide awareness, motivation and focus for leading your congregation to address opportunities in the year ahead.
The tools in Listening to the Spirit process provide easy remote access to:
An on-line Survey, followed with a group summary report;

Detailed facilitation instructions with all handouts needed for the Leadership Team dialogue.

Included is a suggested Spiritual Practice – a prayer and Scripture reflection process.
A follow up coaching session with a Center staff person is included to clarify next steps, and identify resources and best practices to consider in addressing your priorities.
Upon purchase, you will receive a download with the PDFs in a zip file.  You will then be contacted via email with the contact information provided in checkout within three business days by one of our Center coaches.  
Like all Center for Parish Development resources, this resource comes from research and over 50 years of implementation experience.